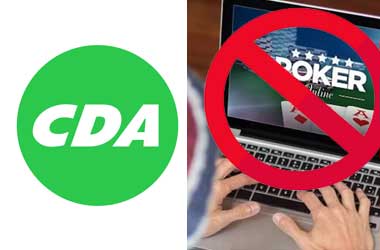 Summary
The Netherlands will hold its General Elections on Nov 22
Christian Democratic Appeal confirms they will look to overturn KOA Act
The KOA act regulates online gambling in the country
The Netherlands passed the Remote Gambling Act (KOA Act) and regulated online gambling from April 2021.
The Christian Democratic Appeal (CDA) opposed the KOA Act in 2021 as it felt the regulation of online gambling in the country will do more good than harm. 
The CDA's opposition wasn't strong enough to stop the bill from passing and since then the Netherlands has enjoyed a thriving online gambling industry. With the General Elections set to take place on Nov 22, political parties are now taking a strong stance on what they will stand for and shut down should they be elected to power.
CDA Will Look To Ban Online Gambling
The CDA has once again made its stance clear on online gambling which include poker as we head closer to the General Election. The CDA stated that they opposed the KOA Act when it was introduced and confirmed that they will now look to endorse a private members bill that will look to end the existing KOA Act and put an end to online gambling in the Netherlands.
CDA MP Anne Kuik is expected to submit a private members bill to the House of Representatives. The bill will need the support of cross-parties in order to go through and will be reviewed by the Council of State.
The CDA claims that the licensed online gambling market has caused more damage than good to Dutch players in the last couple of years as the existing regulations have not been good enough to protect Dutch players from gambling harm.
Kansspelautoriteit Continues To Face Pressure Over Regulations
The Kansspelautoriteit which is the Dutch gambling regulator has faced constant pressure in recent months to do more to prevent vulnerable gamblers from being exploited. Kansspelautoriteit along with Franc Weerwind who is the Minister for Legal Protections have tried to put measures in place to offer better protection to Dutch players.
The Ministry of Justice decided earlier this year to impose a ban on all untargeted advertising covering all media platforms. This came into play from July 1 and prevented all licensed gaming operators from using public platforms to advertise online gambling services.
CDA MP Anne Kuik is has called on cross-parties to offer their support and overturn the KOA Act.
About the Author