BetOnline Poker
Bonus Offer:
100% up to $1000
Available Countries
Accepts US players
More Info
Available Games
Poker
Blackjack
Roulette
Live Dealer
Baccarat
Features
Great gaming library
Numerous tournaments
Hefty welcome bonus
Additional bonuses for crypto users
8

reviews found based on your search.
Clear all filters
Many people have been captivated by poker for a long time. Once online versions of the game became prominent, more and more people in the US started playing poker for real money. Online poker games are made with many types of players in mind — even casual players who are not willing to invest much in them can still play them long-term.
Thanks to the general versatility of the game and the fact that it mostly requires skills rather than luck, online poker for real money has become increasingly popular. You have many options if you're willing to enter the market as a casual or even a high-stakes player.
Due to the popularity of online poker, many poker sites exist, and a lot of them accept US-based players. You can play a wide range of poker games with many players anytime, but you have to join only the best poker rooms.
This article will tell you about these rooms and the legality of online poker in each US state. It will also teach you how to start playing, choose the right site for you, and much more. Keep reading to learn all of this so you can be ready to start playing the game at some of the top US poker sites.
Best Poker Sites in the US for 2023
We've done the research for you and found the best online poker sites in the US. We've picked them using our tried and tested method we'll cover in the next section, but you can be confident that we check all the essential criteria that point toward an excellent real-money online poker platform.
Below, you'll find our list of the best online poker real-money sites for US players, but remember that this list is not final. We'll make sure to update it whenever we find a new fantastic poker room worthy of your time and money. Naturally, we'll make sure to eliminate those that are no longer the best.
BetOnline Poker
Bonus Offer:
100% up to $1000
Available Countries
Accepts US players
More Info
Available Games
Poker
Blackjack
Roulette
Live Dealer
Baccarat
Features
Great gaming library
Numerous tournaments
Hefty welcome bonus
Additional bonuses for crypto users
Ignition Poker
Bonus Offer:
150% up to $1500
Available Countries
Accepts US players
More Info
Available Games
Poker
Blackjack
Roulette
Live Dealer
Baccarat
Features
A lucrative welcome bonus
Plenty of regular promotions
A great VIP scheme
Accepts cryptocurrencies
Everygame Poker
Bonus Offer:
200% up to $1000
Available Countries
Accepts US players
More Info
Available Games
Poker
Blackjack
Roulette
Live Dealer
Baccarat
Features
Host of cash games and tournaments
Great welcome bonus
Game variety
Good loyalty program
8

reviews found based on your search.
Clear all filters
How Did We Pick the US Poker Sites for You to Join?
We check specific criteria that all poker sites share and analyze them carefully to see how a site fares in each one. We use that information to rank poker rooms and eliminate the worst ranking ones. Naturally, if we run into sites with a poor reputation or an inkling of hustle behavior, we altogether avoid them.
Thanks to this system, you can be sure that we only recommend legal, reputable, and overall good poker sites. Now, let's go over what we check, as it will help you find the best poker sites in the USA on your own.
Licensing and Safety
Since most of the poker sites used by US players are located outside the country, it's imperative to stay safe and use only licensed and reputable sites. 
We ensure only to recommend sites licensed by respected regulatory bodies
Plus, we ensure that they use the latest security measures so players can feel safe about their funds and data. The sites typically use SSL encryption, strong firewalls, and other security measures. 
Game Variety and Player Pools
The most popular variant in US poker sites is Texas Hold'em, but there are also other games like Omaha, Draw Poker, Razz and Seven Card Stud. The more poker variations on offer, the better. 
Naturally, we also check that the sites we recommend are popular among poker players, so they always have big-enough player pools. That way, you'll consistently have someone to play against. 
Bonuses and Promotions
We recommend only the best US poker sites, which also means a wide range of poker bonuses and promotions. The most important one is the welcome bonus, of course.
Some gambling sites might have a lot of bonuses. Still, it can happen that these don't apply to poker games, so we have to ensure that the site in question offers bonuses specifically for poker or for live games and table games, as these include poker as well.
It's also crucial that these bonuses have fair wagering requirements and terms, as that's the only way they can be helpful for you.
Quality of Site Design and App
Nobody wants to play on an outdated site without mobile support or a dedicated app. And yet many poker rooms tend to have terrible designs and poor user experience.
That's why we always make sure to take into account the design, usability, functionality, user experience, and more. We also ensure the site is either mobile-friendly or has a dedicated app so you can always play poker on your phone.
Customer Support
Customer service is essential to every user-oriented business, and poker sites are no different. The best poker sites for US players always have excellent customer support, or they can't be called the best.
This means that they offer 24/7 support, helpful and responsive agents, and support through live chat, phone, or email.
Payment System and Methods
A real-money poker USA platform needs to have a lot of popular payment methods — the ones American poker players tend to use. Naturally, the payment system also needs to be robust, handle large transactions, and let you make fast transactions without fees.
We check all that and ensure the site offers payment methods like credit and debit cards, e-wallets (Neteller and Skrill mostly), and even cryptocurrencies.
Poker Room Reputation and Reviews
The poker site's reputation is also crucial, as it always shows how good a gambling platform is.
We continually scour the web for user reviews and feedback to determine that the poker room's reputation is good enough for our audience.
Terms and Conditions
You should always check the terms and conditions of a site to see if it has some hidden quirks that might ruin your overall experience there. This might include withdrawal amount caps, very high minimum withdrawals/deposits, time-constrained promotions and more.
Naturally, this can be time-consuming, which is why our experts do it for you. They know what to look for, so they can easily spot issues in the terms and conditions of the site and its bonuses.
History of Online Poker in the US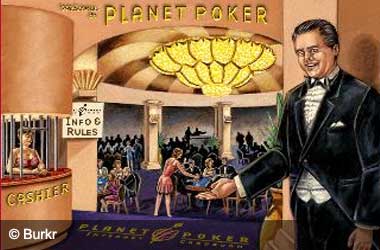 The first-ever online poker site was Planet Poker, launched in 1998 by a Canadian entrepreneur called Randy Blumer. The site quickly started operations in the US. At the time, there were no laws that worked against them.
By the early 2000s, online poker took off, and many online poker sites started entering the scene. They were indirectly popularized by the WSOP and the national coverage of the main event in 2003.
Offshore online poker sites started gaining more prominence, but it wasn't long until the US government introduced UIGEA into law, which effectively banned US banks from transacting with gambling sites. This all happened in 2006, but other sites continued to develop regardless.
In April 2011, the government indicted three of the biggest online poker operators, and the massive market they served in the US was effectively closed overnight. This event came to be known as Black Friday. However, the online poker market started developing again soon after.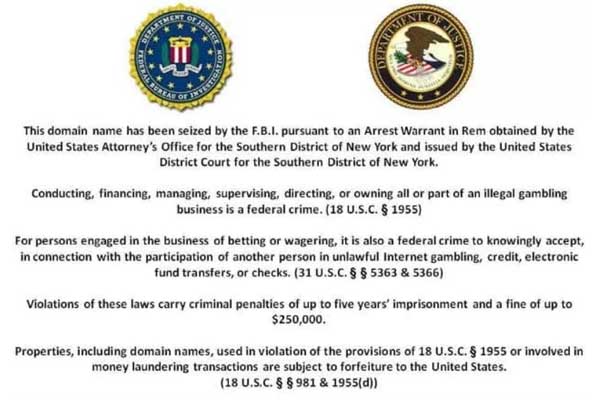 Then, by the end of the same year, the DOJ came out with a legal opinion on the Federal Wire Act and stated that it only applies to sports betting. It didn't take too long for states to start legalizing online poker. Delaware was the first in 2012, then Nevada and New Jersey in 2013, with Pennsylvania and the rest following a couple of years later.
At the same time, the online poker market started thriving, especially with offshore poker sites, and the current feeling is that this will continue for a long time.
Is Online Poker Legal in the US?
The history part told us that the state of online poker in the US is quite unclear. This is primarily because each state is free to enact its own laws on online gambling and online poker.
However, there are still a few national laws that have impacted online poker through the years, both of which were mentioned, but it's time to explain them further and how they impact the world of online poker.
UIGEA Explained
The UIGEA, or the Unlawful Internet Gambling Enforcement Act, was passed in 2006 and prohibited companies from dealing with restricted online gambling transactions. At the same time, financial institutions became obligated to block such transactions.
However, players aren't prosecuted under this law, which primarily affects US financial institutions.
Federal Wire Act and Its Effects on US Online Poker
The Federal Wire Act was signed into law in 1961 to combat crime-related sports betting and casino wagering through state lines.
The laws stopped being useful when online gambling became a thing, and states started being interested in selling lottery tickets online, which is why it was supposed to be reconsidered. The law was changed in 2011 and thankfully didn't include online poker, but it was altered soon after in 2018, bringing a new round of confusion to the poker world.
However, the situation became much unclear with these new changes, but after a lawsuit in 2019 ruled that the Wire Act only applies to sports betting, not other forms of online gambling or online poker.
Poker State Laws
Each state is free to make its own laws on online poker. Currently, the only states that have legalized online poker are Nevada, New Jersey, Delaware, Pennsylvania, Michigan and West Virginia.
Naturally, the situation is ever-changing, with new states expressing interest or making moves to legalize the game. You can find quick information on Washington, D.C. and every state below, but it's essential to understand that the situation with online poker is quite murky in most states. It's often not covered by the laws, and even when it's prohibited, the state rarely, if ever, prosecutes players. This is why most decide to play the game on offshore poker sites.
How to Play Poker Online in the USA — Step-By-Step Guide
If you want to start playing poker on one of the best sites in the USA, worry not, as the process is very easy. What's more, it's pretty much the same on most sites, so let's check the entire approach step-by-step.
Find a Good Poker Site
The first step is to pick the site you'll be using. You can choose one we recommend or use the information offered here to find one on your own. But make sure it's a licensed and safe poker
Set Up an Account
Once you've chosen a site, you need to click the Join/Register button to start the account creation process.
Here, you'll typically only have to provide a few pieces of information like your name, email, phone number and address. Make sure the data is correct and your own, and follow the process until the end. It should take you only a minute to complete this part.
When the account is ready, you'll likely have to verify it with the code sent to your email or phone.
Make a Deposit and Claim the Bonus
Visit the Deposit section on the site and pick a deposit method you want to use. Make sure you input all the necessary information and double-check it's correct. Input the amount you want to deposit but make sure it's enough to claim the welcome bonus if you want it and confirm the payment.
The money should reach you instantly or within a few minutes, depending on how fast the site handles these payments and your method.
You might also have to verify your payment method, identity, and place of residence, per the standard KYC procedures that all gambling sites must respect. If not now, you'll undoubtedly have to do it when initiating your first withdrawal
Start Playing!
When the money is in your account, you're done and ready to play poker. You only need to head over to the game section, pick the game you want to play, find a free table, and get cracking.
Real Money Online Poker Buy-ins and Other Costs
US online poker sites where you can play poker with real money rarely ask for large buy-ins on regular games or tournaments. Naturally, there are enough options for high-stakes players, but most are oriented toward casual players, so they don't have to spend a fortune playing poker.
Cash games often have buy-ins as low as $1, while tournaments tend to have higher buy-ins but are rarely too high for most players. Plus, they usually offer prizes a hundred times higher, so they are worth it.
Besides that, poker sites rarely have other costs besides deposit or withdrawal fees. Withdrawal fees are much more common but are usually charged by the payment method. The poker site will always state these fees on the Payments page or in the T&C.
Poker Bonuses and Promotions
The best online poker sites for US players all have a wide range of bonuses you can use to improve your overall experience at the site and get more funds to play poker.
The sites compete with each other for players, so you're bound to see them offering incredible welcome bonuses and other promotions to get you to join.
Here are the main types of bonuses you'll likely get to claim on most of these sites:
Matched bonus (welcome bonus) — You will likely find a welcome bonus at every USA poker site. They are claimed when joining the platform, and they typically come in the form of matched bonuses, where you get a matched amount of the funds you've deposited.
Reload bonuses — Reload bonuses come in many shapes and forms, usually matched deposit bonuses. Their central aspect is that you can claim them repeatedly, usually weekly.
Loyalty programs — These programs award you points for every bet you make. The points typically let you advance through levels to get rewards, or you use them to buy bonuses or free tournament entries.
Free tournament entries — Poker sites often run tournaments, but they all feature a buy-in. However, sometimes, the site will award you with a free entry promo you can use to enter a specific tournament for free.
Online Poker Variations You Can Play
Online poker has four main categories:
Cash games — The traditional format where you enter the game and receive money whenever you win. The buy-ins are typically low.
Poker tournaments — A tournament has many players, each paying a buy-in to participate. The game lasts until only one player is left, usually winning most of the prize money.
Sit n Gos — SNGs are less structured than poker tournaments. They usually have a specific size and start as soon as all the player spots are filled.
Fast-Fold poker — This format is rare as it requires a lot of players to work. Players are organized into pools, and you move to the next hand as soon as you fold.
Within each of these categories, you can find a lot of specific poker variations, and the most popular one is No-Limit Texas Hold'em, as most people play it in the US and beyond. However, many also play Omaha poker variants like Omaha 8 and Pot Limit Omaha.
Even though they are not played nearly as often, it's worth mentioning a few that enjoy some popularity. These are 7-Card Stud, Razz, Omaha Hi-Lo, and 5-Card Draw.
Responsible Gambling – Where to Seek Help Regarding Problem Gambling
Every poker player needs to be a responsible gambler, ensuring they are not spending too much on gaming. It's best to have a specific bankroll and ask for help whenever you feel you need it.
If you think you're losing control over your playing habits, getting professional assistance as soon as possible is best. Here are some organizations that can help:
FAQ
Save
Is online poker legal in the US?
Each state in the USA has its own gambling laws, sometimes specifically online poker. However, only Nevada, Pennsylvania, New Jersey, Delaware, Michigan, and West Virginia have regulated online poker markets. However, many other states don't have clear laws on online poker, so players usually use offshore sites to play the game.
Can I play online poker for real money in the USA?
Yes, you can. Only six states have regulated poker markets, but players from other states can still use offshore poker sites as long as the laws don't prohibit that.
What is the best real-money poker site for US players?
There's no single best poker site for USA players, but several. The sites recommended on this page are all high-quality, have a wide range of poker games, safe payment methods, rewarding bonuses, and more.
Is it safe to use an offshore poker site?
It is, as long as the site is appropriately licensed, safe, and reputable. The poker rooms we recommend fit that profile and offer much more. If you're unsure if a poker site is good for you, as long as it's on this page and fits the criteria described, you can be sure it's trustworthy and safe.
Which site do pro poker players use in the US?
Pro players use sites like BetOnline, Ignition Poker, Juicy Stakes Poker, Bovada Poker, and a few others. You can find all of them on this page, and make sure to use our links to visit them to get the high welcome packages they offer.
When is the best time to play real-money online poker?
Many players agree that the best time to play poker is late at night. They believe many players are careless as they have just come home from a night out. You'll likely be playing against tired people, so they might not be playing at their best. However, others say it's best to play at peak times (5 p.m. to 11 p.m. in most cases) as that's when you'll have the biggest pool of casual players to compete against.
Which US poker sites have the most players?
The sites with the most established presence and reputation among players in the US are the ones with the most traffic and most players. Most of these are recommended in this piece, including BetOnline, Ignition Poker, Bovada Poker, and others. You can choose any without fearing that you won't have enough players to play against.
Do players cheat in online poker?
This is not something you need to worry about on reputable sites used by many players. They have strict and state-of-the-art security measures in place to prohibit this. Plus, cheating in online poker is incredibly hard to achieve.
Can I use PokerStars in the US?
The PokerStars website is available in the US, but only a few states are permitted. The list includes Michigan, New Jersey, and Pennsylvania at the moment.
Can I use GGPoker in the US?
No, GGPoker is not available in the USA. However, it has a sweepstakes version of the site made for the US market called ClubGG.
About the Author