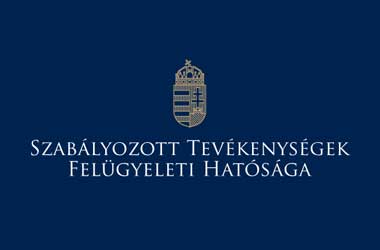 Summary:
Hungary launched a licensing system for online gambling on January 1, 2023
SZTFH said multinational operators continue to legally challenge Hungary's gambling laws
The regulator said that's an indication that they do not wish to join the Hungarian legal market
Hungary decided to liberalize remote gambling on January 1, 2023, allowing private online gambling including poker site operators to offer their services to Hungarians under a new licensing system. But up to now, the Supervisory Authority for Regulatory Affairs (SZTFH), which acts as the country's gaming regulator, has yet to receive applications from any foreign gaming provider. 
No Applications Yet from Foreign Gambling Companies
As of September, just four local operators have applied for an online gambling license in Hungary, including the state-owned Szerencsejáték Zrt (SZRT). In a recent report submitted to the Economic Chamber, SZTFH implied that foreign operators may be hesitant to join the Hungarian market because of their resistance to new rules. 
Hungary launched a licensing framework for online gambling under Gambling Act amendments adopted in 2022 which effectively put an end to its online monopoly. The government introduced a tax system for online gambling along with stringent customer protection measures. 
The liberalization was brought about in part by a ruling from the European Court of Justice (ECJ) in 2017 which called for an overhaul of Hungary's gambling laws according to EU standards. The ECJ issued the ruling in favor of European operators who had raised concerns over the country's unfair restrictions on multinational gambling companies. 
Legal Challenges Continue Despite Gambling Reforms
SZTFH stated in its report that since 2015, more than 160 cases were initiated by multinational gambling groups against Hungary over its monopoly system. However, despite amendments introduced by the government which paved the way for the new licensing regime, the legal challenges have continued, with 32 additional cases lodged.
The latest suits have contested certain provisions of the updated gambling laws, including authorizing SZTFH to block payments flows, enforce IP blocks, and file direct criminal charges against offenders. Some operators have also challenged the licensing powers given to SZTFH, including disqualifying gambling companies providing unlicensed services to local players within five years of their application date.
SZTFH Chairman Biró Marcell defended the gambling authority, maintaining that the strict measures included in the amended laws are all aimed at fighting illegal online gambling and protecting Hungarian customers.
Marcell stated in the report that the legal actions launched by multinational operators only indicate that they do not wish to become part of the regulated Hungarian market.
About the Author