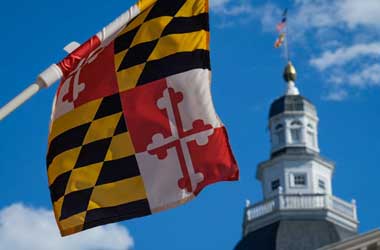 Summary
Maryland's gaming regulator commissioned a study for the iGaming market
The study estimates iGaming and iPoker will bring in $530M by 2026
Maryland's iPoker market will look at joining MSIGA
Maryland could be looking at legalizing online poker in the near future based on a new report published by The Innovation Group. The report was commissioned by the Maryland Lottery and Gaming Control Agency (MLGCA) who wanted an estimate of what legalized iPoker and iGaming could mean for the Free State.
iPoker & iGaming Could Generate $530M by 2026
The Innovation Group carried out a detailed study of Maryland's potential gaming market and released a 49 page report. The key details of the study suggest that Maryland's legislators could seriously consider legalizing iPoker in the near future.
The report estimated that the iGaming and iPoker market would generate upwards of $530 million by 2026 and that would further increase to $921 million in 2032. The report stated that by 2029, they expected the iGaming and iPoker market to saturate in Maryland and bring in around $904.9 million.
The Innovation Group studied the iGaming market in 7 states which were New Jersey, Connecticut, Michigan, Delaware, Nevada, West Virginia and Pennsylvania. The study examined the best practices followed in each of these seven states and concluded that Maryland would be best served by adopting similar gaming legislation that the states of Michigan and New Jersey followed.
Partnership With Land Based Casinos Recommended
The report recommended that Maryland offers online poker licenses to operates who partner with licensed land based casinos in the state. When Maryland legalizes online poker, there are four major iPoker operators that are likely to enter the market and they could partner with the following land based casinos.
WSOP could partner with Horseshoe Casino Baltimore, BetMGM Poker could enter a partnership with MGM National Harbor, PokerStars could tie up with Live! Casino & Hotel Maryland and Run It Once could enter Maryland by partnering with Bingo World.
The report also recommended that lawmakers in Maryland consider joining the Multi-State Internet Gaming Agreement (MSIGA). The MSIGA agreement was brought about to ensure that states that have legalized online poker operations could merge their real money us poker sites with other states and expand their markets to offer more tournaments and better prize pools to their players.
About the Author