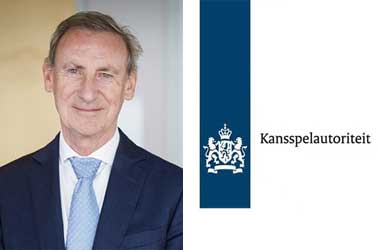 Summary:
René Jansen said addiction prevention must be prioritized as the Dutch online gambling market grows
He highlighted the projects initiated by the government in that area, including those funded by the Vpf
Jansen will end his KSA chairmanship in July 2024
The Dutch gambling authority, Kansspelautoriteit (KSA), has emphasized the importance of addiction prevention as the country's online gambling market continues to grow especially real money poker sites.
In a recent blog, KSA chairman René Jansen puts the spotlight on the multiple projects and initiatives launched by the government and the KSA which are aimed at providing better protection for players and preventing gambling-related harms. 
Govt, Operators Must Focus on Addiction Prevention
Jansen, who is set to leave his KSA post in July 2024, reminded relevant agencies and the industry itself that the Dutch regulated online gambling market was launched based on the idea that "gambling has always existed". Therefore, it is extremely important to prioritize player protection and addiction prevention and strengthen the existing regulatory framework for online gambling to ensure Dutch customers engage in a safe gambling environment.
Jansen noted that while it is hard to provide an exact estimate about the size of the European online gambling market and other related aspects, including the number of players, it has become clearer now that more Dutch customers are gambling via online platforms since the launch of the regulated market under KOA in 2021. 
According to Jansen, most of these players are engaging with licensed providers, resulting in improved channelization rates. This is great news for the industry and the government, but as this happens, both face bigger responsibilities, especially in terms of protecting customers from harm.
Addiction Prevention Projects
In 2021, when the Dutch online gambling market opened, an Addiction Prevention Fund (Vpf) was also set up, funded by contributions from providers of high-risk games of chance, including those offering online gambling services. The Vpf funds addiction prevention, treatment, and support initiatives, as well as education and research programs on gambling harm. 
Loket Kansspel, the country's central support center for people dealing with gambling problems, is among those receiving funding from the Vpf. Loket, which is available 24/7 via telephone, chat, and WhatsApp, not only provides support to those with gambling issues but also directly refers them to a care provider specializing in gambling harm.
The KSA also initiated three pilot projects that promote awareness of gambling addiction which are also funded by the Vpf, including an updated e-learning module for professionals, an additional module covering the dangers of gambling which will be included in the secondary education curriculum, and a new guide for those experiencing gambling-related financial problems, which will soon be available on geldfit.nl.
Jansen stressed that addiction prevention should remain high on the agenda as the online gambling market continues to develop.
About the Author