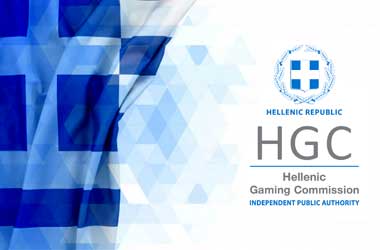 Summary:
Illegal operators continue to pose a threat to Greece's regulated online gambling market
HGC has called for a more organized response to the problem in cooperation with EU regulators
The Greek online gambling market continues to grow, generating €889M so far in 2023
The Hellenic Gaming Commission (HGC), an independent administrative authority that supervises all gaming activities conducted, has warned about the impact of illegal gambling operations on the regulated gambling market in Greece. 
Greece is now home to 15 active operators after the HGC began granting permanent licenses in July 2021 under changes to the country's online gambling laws. The sector has enjoyed significant growth over the last two years, but the black market has remained a serious threat to achieving the market's full potential.
Collaboration Needed to Combat Black Market
Addressing delegates at the 27th Economist Conference on Online Gaming: Prospects, Challenges and Responsibility, HGC President Dimitris Dzanatos stated that illegal operators are taking away "very large sums" from Greek customers, jeopardizing the regulated sector. This unfair competition has resulted in massive losses for licensed providers and also poses a huge challenge to the government's player protection efforts, he noted.
Dzanatos emphasized that curbing the black market requires constant collaboration between the government, independent authorities, and the industry, saying the relevant parties must continue to cooperate to promote safe play and address the harms and social impacts associated with illegal operators. In this regard, Dzanatos has pushed for a more organized and methodical approach to alleviating the impact of the black market.
That is one of the main priorities of the HGC this year, with the agency strengthening its relationship with its European counterparts to effectively combat illegal sites.
As a member of the Gaming Regulators European Forum (GREF), the HGC signed a cross-border cooperation agreement with fellow regulators in the region earlier this year, allowing them to launch and coordinate joint actions against unlicensed sites. 
More Reforms On The Way
Dzanatos highlighted the considerable growth experienced by Greece's online gambling market over the past few years, with revenue hitting €889 million in 2023, more than double the €437 million recorded in 2019.
However, as the Greek online gambling sector continues to grow, illegal operators are also thriving, a common challenge faced by other regulated markets throughout Europe. 
The HGC is now working towards introducing further reforms to the country's gambling laws, including redeveloping the self-exclusion scheme to protect vulnerable customers and establishing a new responsible gambling framework.
About the Author