BetOnline Poker
Bonus Offer:
100% up to $1000
Available Countries
Accepts US players
More Info
Available Games
Poker
Blackjack
Roulette
Live Dealer
Baccarat
Features
Great gaming library
Numerous tournaments
Hefty welcome bonus
Additional bonuses for crypto users
8

reviews found based on your search.
Clear all filters
One of the things that define America is poker's popularity, which Americans consider the number one card game in the world. If you think about it, most major tournaments and cash games occur in the States, and most world-leading poker players, such as Phil Hellmuth and Phil Ivey, are Americans.
However, poker laws in the USA have been evolving, especially the laws related to online poker, which has been very popular in the last two decades. This guide will cover how online poker is regulated on the federal level and what individual states have to say about that. Read on.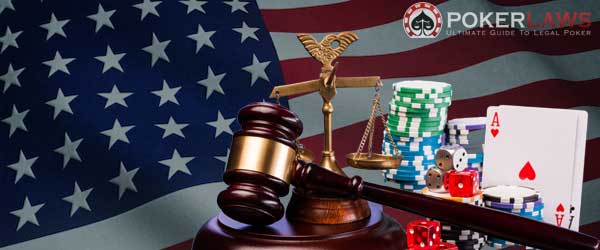 History of Online Poker Laws in the US
To explain the current state of affairs regarding online poker in the US, we need to examine the history of poker legislation in the country.
Early Attempts of Poker Legalization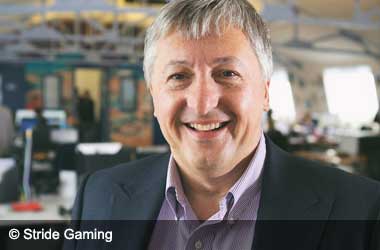 The first attempt to make online poker legal happened in 2005 in North Dakota, when the House of Representatives passed a bill to legalize the popular card game and regulate online poker card rooms. The bill required all online poker operations to reside within the borders of North Dakota, and some offshore operators pledged to move their businesses to the state in the case of poker legalization. One of them was Nigel Payne (pictured), CEO of Sportingbet and Paradise Poker owner.
This was short-lived, as the State Senate defeated the measure only a month after passing the bill. US DoJ even warned the ND attorney general Wayne Stenehjem that online gambling is illegal and that the legislators will violate the infamous federal Wire Act, which banned online gambling activities in the US. Because of this, many online poker sites actually changed their business models, marketing themselves as poker schools and not gambling websites.
UIGEA Act of 2006 and Its Consequences
In 2006, President George Bush signed the SAFE Port Act into law, one part of it being the Unlawful Internet Gambling Enforcement Act of 2006, also known among online gamblers as the UIGEA. In short, it prohibited internet gambling, making it illegal on the federal level. To be more precise, it made placing bets or wagers on the internet unlawful under any law.
At that moment, several huge poker sites were active, including PartyPoker, bwin and PacificPoker, and all had to close down their operations, focusing on the US market. In a way, UIGEA completely obliterated the stock value of these companies. Still, some poker platforms, including PokerStars, Absolute Poker and Full Tilt Poker, paid no mind to the UIGEA and continued operating in the country.
However, it turns out that the three online poker sites were the primary target of the Federal Bureau of Investigation, which shut down all of them temporarily and seized some of their bank accounts. This all happened during the so-called Black Friday, which left many online poker players with funds locked as a consequence. A total of 11 defendants were charged, including some founders, and their charges were the violation of gambling laws, money laundering, and bank fraud. Of course, some politicians were against such treatment of online poker platforms, claiming that online poker isn't gambling.
Federal Approval of Online Poker
A year after Black Friday, a federal judge ruled that poker isn't considered gambling under federal law. This decision came after a man was convicted for leading an underground poker club. The judge decided based on the careful analyses provided by defense experts, who explained how internet poker games work in detail. The federal judge simply decided that poker is a game of skill rather than a game of chance, completely reshaping the public opinion about the popular game and its presence on the web.
States Start to Regulate Online Poker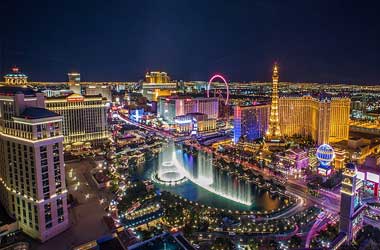 Nevada was the first state to officially allow its residents who are 21 or older to access online poker gaming options. The main requirement was that they had to be located within the borders of the Silver State. A couple of months later, Delaware launched an online gambling market, and a couple of other states followed this example.
Legislation of Poker by State
Now that you know the history of poker legislation in the US, it's time give you details of online poker legislation for all 50 states.
Final Thoughts
As you can see, the legislative landscape for online poker is quite colorful in the US. Currently, only seven states fully legalized poker sites, but most do not prohibit playing online poker on offshore sites. If you're from the USA, we suggest learning more about the latest online poker legislation in your area, as laws change all the time and may have already changed compared to what we listed in this guide.
About the Author