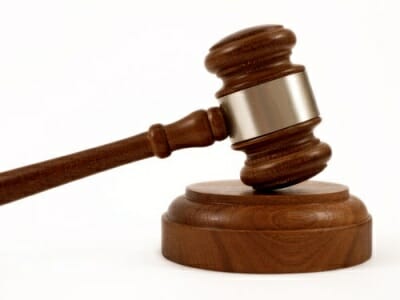 Poker pros are known for understanding the ins and outs of poker and having the ability to earn a living playing the game of poker. It is not uncommon for recreational players to accuse pros of cheating and in London, a businessman has taken a case to court against two poker pros accusing them of colluding together to cheat him in poker play.
Iraj Parvizi is an investor of Dubai who has filed a lawsuit against Josh Gould and Roland de Wolfe stating the two players worked together to cheat him over a three year period. Iraj is accusing the pros of cheated after filing a lawsuit against the Les Ambassadeurs casino which is located in London. The casino first filed a suit against Iraj who has been accused of canceling checks to the casino to cover almost £200,000 in losses. In the counter-suit, Iraj states that de Wolfe and Gould colluded to team up against him during game play.
The Dubai investor is taking every measure to try and prove the two players were against him from the state. Richard Marcus, a casino cheating author, has been hired by Iraj to try and prove his case in court against the pros. According to PocketFives, the player states he will not concede even a small probability that the poker game was fair and stands by his accusations against the two pros.
Both poker pros remain silent on the subject of the case but the London casino is fighting the suit stating that if collusion was taking place they were unawares. Other players who were involved in the poker game state that the accusations are ridiculous. It appears as though the businessman is trying to earn a little cash so that he can repay the casino what he owes in cancelled checks. It will be interesting to see if the lawsuit gains any weight or if the businessman will have to pay up.
About the Author